Have you ever wanted to throw a fantastic party but you don't have time to run all over town getting all of the supplies.  Style Life comes to the Rescue!
Style life is your one-stop party shop.  We have all of the items that you need to Celebrate, Connect, Entertain and Live in Style.
Style Life carries everything you need from plates napkins and cups to gift bags and wrapping paper.
Connect in Style with Greeting cards for every occasion.
Stock up on cards for all of your needs.  Shipping on cards is only $1 whether you buy 1 or 100!
Entertain in Style with fun, coordinating plates, napkins, and coasters!
Live in Style with home decor, journals, pens, mugs, and candles!
You can shop the website for all of your party needs and have it shipped directly to you.  It is like getting a party in a box!
You can host a style life party in person or online.  You can share the wonderful products with your friends and earn free products for yourself!
Join My Team for just $129 including shipping!
The kit comes with a great mix of products from every category as well as business products.  Check out the video of the kit unboxing!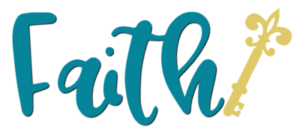 Loading Likes...