Hosting a Color Street Party is easy!
Parties can be held in a variety of ways. Here are some simple instructions on how to host a Color Street Party!
1.  Facebook Parties are an easy way to get together with friends without even leaving your house.  These are great when you have friends all over the place.  They are also great because no one needs to leave their house and no clean up is needed.  By planning ahead samples can be sent to guests before the party begins and they will be ready to order when the party starts.
2.  In-Home Parties are generally the most successful.  When people get together with their friends and try on the product they can't wait to take it home.  This can also be combined with a Facebook event so that guests that cannot attend still have a chance to join the party and order.
3.  Meet up parties are when you gather a few friends together at a local coffee shop or restaurant to shop.
4.  Office Parties can be held during lunch hour or after work for everyone to shop.
5.  Mommy and me parties are fun so that even your littlest diva can get involved.
6.  If you can dream it we can make it happen.  Parties can be held any way you see fit.
Find out everything about Color Street at Hassle Free Nails.
As the hostess of a party, you will receive rewards.
Contact me today to schedule your party!
Available Specials:
Buy 3 get 1 Free offer available on all Designs, Glitter and Solids
Buy 1 get 1 Free on French Nails
Find out how to JOIN COLOR STREET
Read more about COLOR STREET
Find out how to APPLY COLOR STREET
Join our Facebook Group Key to Hassle Free Nails so that you will be the first to know about everything Color Street.
Haven't tried Color Street ~ Request a Color Street Sample
Check out my youtube channel for Application Videos
Want to become a consultant?
Join Today or Contact me to find out more!!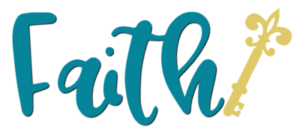 Loading Likes...