Color Street has a very generous Compensation Plan for their Stylists. It is set up in a 3 phase plan.
What are the ways to make Money with Color Street?
MARKETING PHASE
Earn 25% base retail commissions paid weekly
3%-10% Enhanced retail commissions paid monthly based on sales for the month
LEADERSHIP PHASE
100% match of Enrollee Jumpstart Rewards  
~Earn the same Jump Start rewards as your personally enrolled stylists
~ Earns 3%  Bonus on your level 1 Stylist and Level 2  (Team leader and above)
~ Stylist Earns Bonus 3% on Level 1
~ Senior Stylist  Earns Bonus 3% on Level 1 and 2
~Team Leader Earns Bonus 3% on Level 1, 2 and 3
~ Director  and Senior Director Earns 3% on Level 1, 2, 3 and 4
~Senior Director Earns Bonus 1.5% down to 5th level
EXECUTIVE PHASE
Executive Director and above  
~ Earn Bonus 1.5% of Team Volume
~Up to 3 generations of Additional 3% bonus
~ Earn between $500-$1000 per month Bonus
National Leadership Bonus
~ At Least 1% of Company's Group Volume
Find out how to JOIN COLOR STREET
Read more about COLOR STREET
Find out how to APPLY COLOR STREET
Join our Facebook Group Key to Hassle Free Nails so that you will be the first to know about everything Color Street.
Haven't tried Color Street ~ Request a Color Street Sample
Find out everything about Color Street at Hassle Free Nails.
Check out my youtube channel for Application Videos
Want to become a consultant?
Join Today or Contact me to find out more!!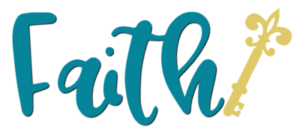 Loading Likes...