You have discovered this wonderful new product ~ Color Street!  Now how do you apply Color Street?
Color Street can be applied in minutes!
Everything you need to do a manicure is included in the small package.
 The Package includes:
2 alcohol wipes
nail file
16 nail strips sealed in a package
Step 1
Make sure that nails are clean and dry.  Prior to any manicure, it is important that your cuticles are pushed back and your nails are free of any dirt oils or lotions.
When you are ready to apply your nail strips clean all of your nails with an alcohol pad.
Step 2
Open the sealed package of nail strips.  Remember that the strips are real nail polish and are already 95% dry.  When the package is opened the strips will start to dry so they need to be used as soon as possible.
Step 3
Choose the correct nail strip size and pattern for each nail.
Step 4
Peel back the clear strip off of the top.
Step 5
Lift off the polish strip by the silver tab.  Tear off the silver tab.
Step 6
Place strip on the nail.  Be careful not to apply
on the cuticle bed.  The strip can be lifted and reapplied if it isn't in the correct position. Press down against the nail.
Step 7
Using thumbnail press down and tear the end of the strip off.
Step 8
You can now, if necessary, either file the end of the strip or tuck the excess under the tip.
Your nails are now complete!!  You have done a manicure in minutes!!
You probably have enough strips left to do a pedicure or another manicure!
Available Specials:
Buy 3 get 1 Free offer available on all Designs, Glitter and Solids
Buy 1 get 1 Free on French Nails
Join our Facebook Group  Key to Hassle Free Nails so that you will be the first to know about everything Color Street.
Haven't tried Color Street ~ Request a Color Street Sample
Find out everything about Color Street at Hassle Free Nails.
Check out my youtube channel for Application Videos
Want to become a consultant?  Read more about joining Color Street
Join Today or Contact me to find out more!!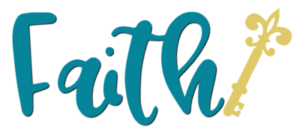 Loading Likes...