Color Street is a new direct sales company that launched in June of 2017.  Joining now gives you a ground floor opportunity in a new innovative industry.  Now is a great time to join Color Street.
How much is it to join Color Street?
Color Street has 1 joining kit.
Includes all the basics you need to become an Independent Stylist and start ordering client product:
10 Full sets of nail strips
1 French, 2 Solid, 2 Glitter, 5 Design,
72 Testers
40 remover pads (2 boxes)
100 Prep Pads (1 box)
2 Large Nail Files
2 Nail Buffers
60 Mini Files
50 Cuticle Sticks
Tote bag
Catalogs, Road to Success, Other Training Tools & Order Forms
Are there any monthly fees?
There is a $9.95 monthly website fee.  This fee gives you a website for your customers to order from and a back office for all of your Color Street needs.
Do I have to carry inventory?
No you do not have to keep inventory on hand.  Customers can order directly from your website and items will be shipped directly to them.
How much can I make?
Base Commision is paid weekly at 25%.  Additional monthly commissions are paid based on total monthly sales.
Up to $599       25% paid weekly
$600- $1199     Additional 3%
$1200-$1799    Additional 5%
$1800-$2399    Additional 7%
$2400 +            Additional 10%
How can I sign up?
Sign up is easy!!  Click Here to Join
Not sure about joining but want to shop ~ Shop Color Street 
Available Specials:
Buy 3 get 1 Free offer available on all Designs, Glitter and Solids
Buy 1 get 1 Free on French Nails
Read more about Color Street
Join our Facebook Group Key to Hassle Free Nails so that you will be the first to know about everything Color Street.
Haven't tried Color Street ~ Request a Color Street Sample
Find out everything about Color Street at Hassle Free Nails.
Check out my youtube channel for Application Videos
Want to become a consultant? Read how!
Join Today or Contact me to find out more!!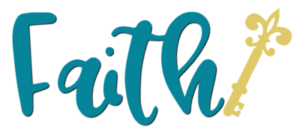 Loading Likes...